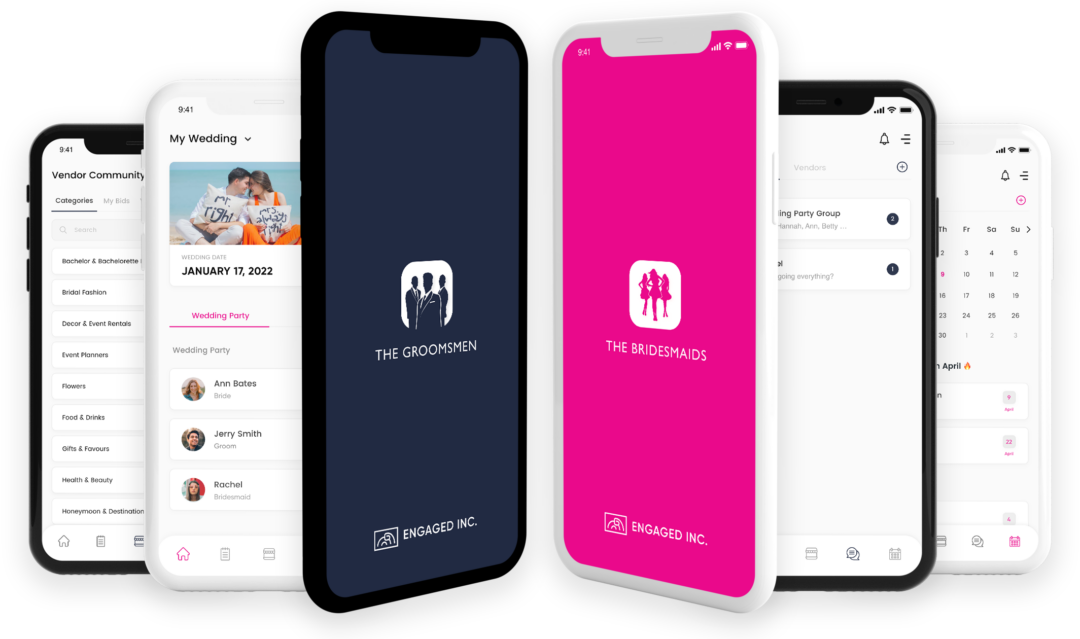 Smart Communication Begins Here.
We know planning a wedding can be stressful; but organizing the girls doesn't have to be! The Bridesmaids App was designed to keep you and your bridesmaids informed, organized and on track during one of the most exciting times of your life.
Download Now!
Messaging
Stay organized and keep all wedding related discussions in one place.
Keep it simple!
Set up chats for every topic, easily start new private or public conversations about things  so details aren't missed!
Eliminate having to scroll through text messages and emails to find conversation history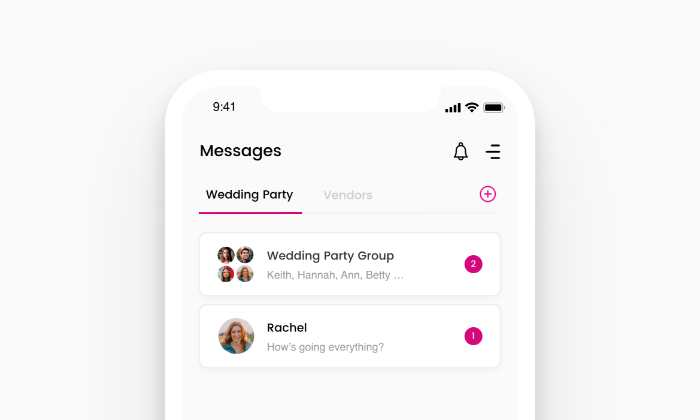 Vendor Community.
• Explore available vendors and keep track of your favorite listings.
• Access a searchable directory of local vendors and their listings for the bride, groom and bridal party.
• Weddings can be expensive, take advantage of great promotions by local vendors.